[vc_row][vc_column][vc_column_text]
What are the First Signs of PCOS?
PCOS is a hormonal condition that is usual in women at reproductive age. Women with PCOS may have unusual or lengthy menstrual cycles. It is though unclear to portray an exact explanation behind the cause of PCOS. Yet, it's sure that women who face this problem have to go through some significant complications. If you are also facing the first signs of PCOS, as stated below, then you need to take some preventive measures immediately.
The early signs of PCOS (Polycystic Ovary Syndrome
)
Irregular periods are probably PCOS's first signs that might be warning you to take some preventive steps right now.

It is also a common early symptom of PCOS when you have been facing trouble in getting pregnant. So the best idea would be to take medical help and treat yourself because you have been struggling for so long.

Another one of the earliest symptoms of PCOS that cannot be overlooked is if you unexpectedly get bloated or have a lot of

acne.
Hair loss is also an early symptom of PCOS, which can actively treat if it stays for a prolonged period.

Living with PCOS will raise the possibility of type 2 diabetes that is perhaps specified as a particular condition that triggers blood sugar levels that are higher than the average level.
The contributing factors of PCOS also include mood changes and depression. If you neglect PCOS for an extended period, you may be unstable mentally and the possibility is that you face depression. This will significantly reduce your confidence and self-esteem.
The major PCOS factors include high blood pressure as well as high cholesterol. These conditions can raise the potential danger of heart-related problems.
PCOS will render you overweight, contributing to sleep apnea- marked as a condition of respiratory issues while you are sleeping.
What causes PCOS?
As said above, the exact reasons that conclude what triggers PCOS is still an unknown matter; that makes it common among women and its signs can vary. Imbalanced androgen is a significant issue and presumably arises from ovaries in most cases. Seen in 60-80 percent of girls and women with PCOS.
The solution to PCOS Problem -Insulin Resistance 
Early insulin resistance diagnosis can be the best step for women suffering from PCOS to quickly overcome PCOS! Wondering what can be the best solution for the PCOS problem? For a general recommendation, initially, you must consult a doctor.  
Your medical history and a couple of basic blood tests may give you a relatively clear understanding of insulin resistance. For example, when you have an enormous amount of abdominal fat, darker skin spots, high blood pressure as well as high blood sugar rates, and a family history of diabetes, then you might be assumed to have insulin resistance.
Natural supplement that you must try if you are also facing this problem
Furocyst®, a well-known nutritional supplement, has been scientifically tested for PCOD and PCOS treatment. A clinical trial of 150 people around the age group 18-45 is conduct and it shows that great Furocyst is safe and effective in management of polycystic ovarian syndrome and its symptoms. Furocyst increases the absorption of insulin and, in reaction, controls the light androgen levels.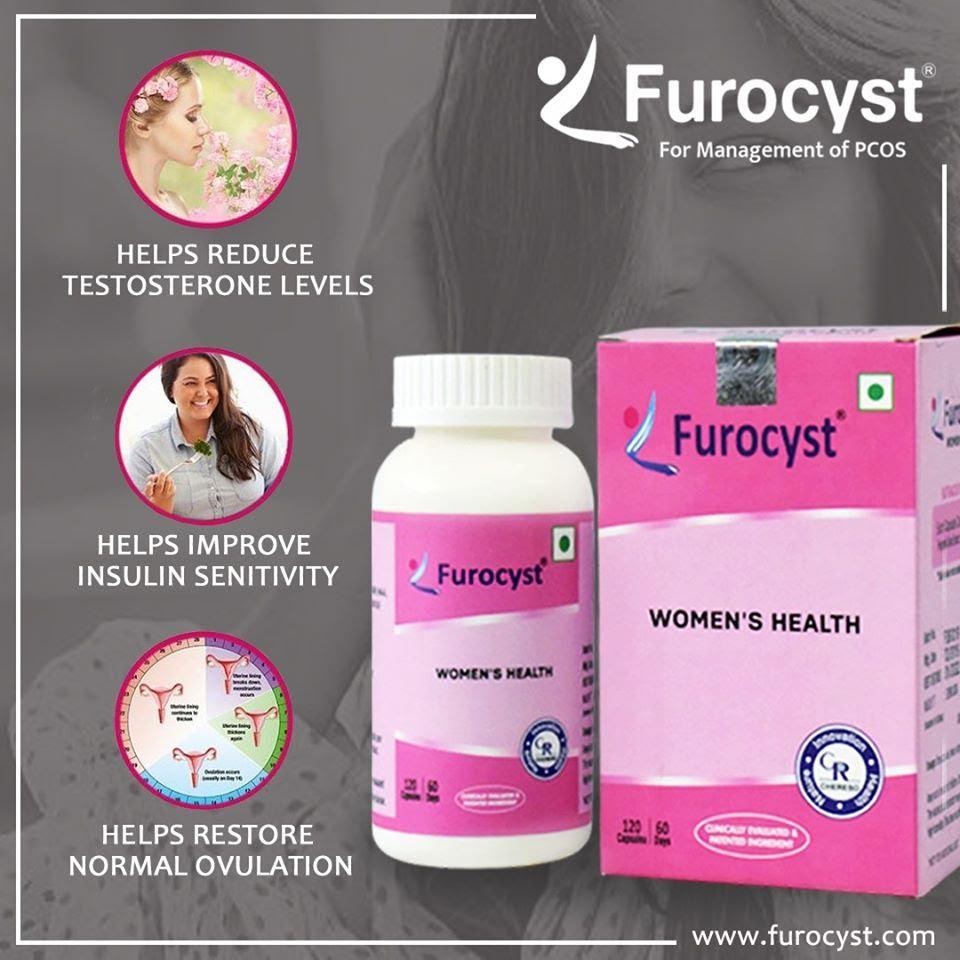 Furocyst improved the menstrual cycle in females, and studies have also shown that it has an excellent controlling effect of insulin on ovary androgenic biosynthesis, endometrial development, and cell proliferation. It controls the development of androgen, contributing to the absence or reduction of the size and number of cysts. 
Ultimately, great benefits can be witnessed with the power of Furocyst that's quite a great product to cure PCOS problems in females. 
[/vc_column_text][/vc_column][/vc_row][vc_row][vc_column][vc_column_text]
[/vc_column_text][/vc_column][/vc_row]