Relation of PCOS and Hypothyroidism
Polycystic ovary syndrome and hypothyroidism are two of the most common diseases among middle-aged women. And the fact is that these both are co-related to each other. Hypothyroidism, an advanced stage of the thyroid is the hidden effect of PCOS. A study says that almost 25 percent of women in the world who are suffering from PCOS have the thyroid condition too, but due to the negligence and lack of knowledge, the disease goes undiagnosed.  
What is thyroid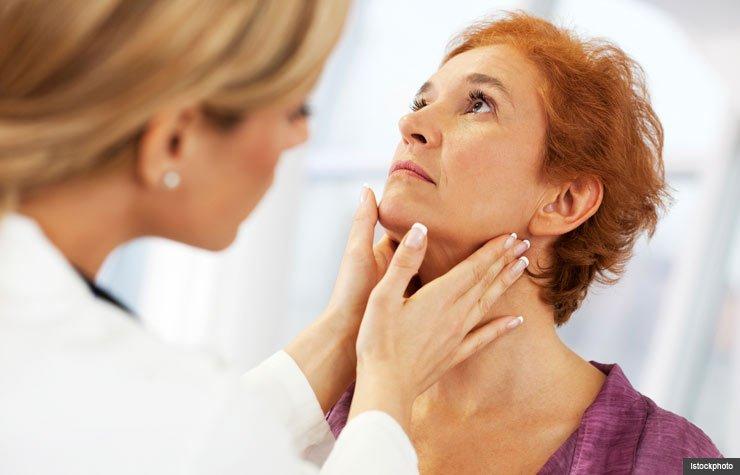 It is very important to figure out the phenomenon of thyroid before discussing the relation between the two. The thyroid is simply a gland, which is placed on the base of your neck and functionalizes and controls the fastness and slowness of your metabolism. 
If you are suffering from an underactive thyroid, which is popularly pronounced as hypothyroidism, then simply you are dealing with a low rate of metabolism and this will cause high weight gain. It doesn't matter whether you are on a diet, it will affect your body and it will disturb the process of sex hormones, which leads to infertility. The fact is that infertility and weight gain are also the main symptoms of PCOS. That is why women think all these things are happing because of PCOS and it goes undiagnosed. 
Polycystic ovary syndrome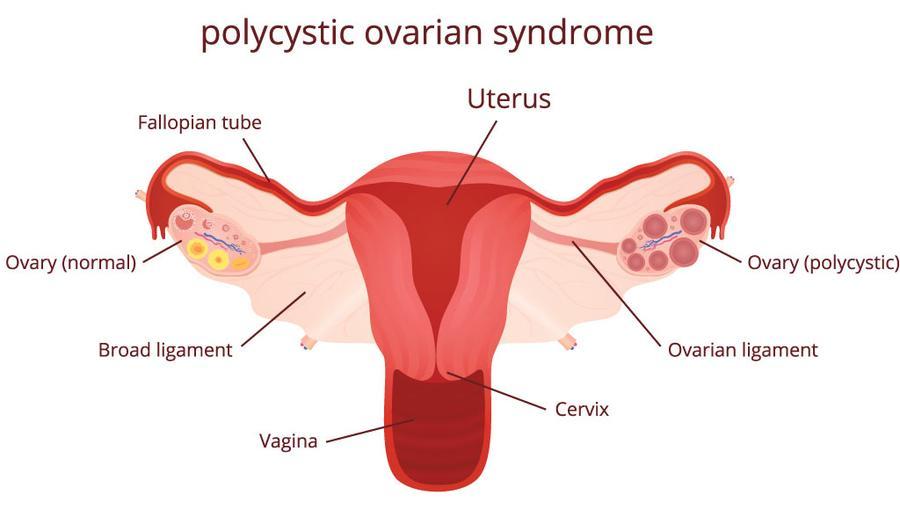 Dysfunction and imbalance of reproductive hormones are the biggest reasons for PCOS and it is one of the common diseases among the childbearing women. A study says that around 10 to 12 percent of women are suffering from PCOS around the globe. So, do not think that you are the only one.
What are the problems of PCOS?
2) High cholesterol and blood pressure 
3) Mood swings and depression
Symptoms of Hypothyroidism 
1) Hair loss 
2) The slow rate of metabolism 
3) Stress and depression 
4) Muscles weakness and fatigue 
5) The low temperature of the body 
6) Dryness in skin and hair
7) Coldness in feet and hand 
Causes of hypothyroidism 
There are a number of reasons which are responsible for this disease such as, in the United States, a disease called Hashimoto thyroiditis is one of the most specified cause for Hypothyroidism.  
A person who is suffering from Hashimoto's disease, his/her antibodies attacks the cells of thyroid glands and makes them incapable to function properly. 
1) Post-surgical hypothyroidism
It refers to the insufficient hormone of the thyroid gland because of the removal of the thyroid part. It is also known as the thyroidectomy.
2) Radiation-induced hypothyroidism 
This occurs because of the Radioactive iodine therapy (RAI) which is being used to treat the thyroid cancer or advanced stage of the thyroid. It happens because of the exposure of head and neck with the radiation treatment.
3) Certain medicines can also be the reason of this disease such as: 
1) Lithium
2) Amiodarone
3) Interferon alpha
4) Interleukin-2
Conclusion:
So, these are various aspects of PCOS and Hypothyroidism and their causes and symptoms. However, you can control this disease with a natural diet and exercises. But if you want some extra aid, then you can take capsules from Furocyst. These capsules can manage all PCOS/PCOD  Symptoms and can be taken in the normal daily routine to provide relief.