ARE YOU SUFFERING FROM BOTH PCOS & DRY EYE DISEASE?
Dry Eye Syndrome is an addition to a long list of complications associated with PCOS. PCOS & Dry Eye Disease is a common condition, affecting an estimated 9 million women. Those with dry eyes know that this condition can affect the quality of life because dry eyes can impact work and every aspect of life. If not treated and managed, people with dry eyes can develop repeated eye infections that can eventually lead to the damage of an important part of eye i.e. cornea and cause vision problems.
Common signs and symptoms of dry eyes
All time dryness
Discomfort
Itching
Redness
Vision problems 
Burning or pain
Light sensitivity
Scratchy grainy sensation
Heavy or tired eyes
Causes of dry eye disease
There are two reasons due to which dry eyes develop:
Not enough oil production by the glands in the inner eyelids
Excessive evaporation of the tears. 
These two conditions originate due to following risk factors: 
Increasing age
Contact lenses
Hormonal changes
Diabetes
Taking medications that can cause dry eyes such as birth control pills, antihistamines, etc 
Having laser eye surgery
Undergoing radiation therapy
Eating a diet that is low in omega-3 fatty acids and high in omega-6 fats
      How is dry eye disease related to PCOS? 
PCOS & Dry Eye Disease: Eye health of women with PCOS has been compared with the non-PCOS women in many studies and it has been confirmed that women with PCOS have drier eyes than women without the syndrome. The reason is because of an imbalance of hormones, which can affect eye surface and the function of tear glands (responsible for making eyes wet). It has been observed that the structure of eye is under hormonal control. High androgens (testosterones – male hormone) in women affect the lipid layers of tear glands making eyes dry. This takes the patient to a higher risk of an eye infection, because the fluids in the eye can't carry the debris away to protect your eye.
PCOS is also associated with inflammation which can cause inflammation in the eyes as well. If the eyes remain dry for a long period of time then inflammation is experienced by the patient. The immune response releases inflammatory substances that make the eyes become red, itchy and swollen.
How can we manage both the conditions simultaneously?
Below are some natural ways to manage PCOS & Dry Eye Disease.
The best long-term way to do regain a healthy hormonal balance is to improve diet, get more exercise and reduce chronic stress.
Studies have shown that women with polycystic ovary syndrome consume a diet with a higher glycemic index than other women do. They also eat less legumes and vegetables. This poorer quality diet contributes to all kinds of health problems.
Increase the consumption of either fenugreek or fenugreek-based supplements such as Furocyst™ which is clinically proven to effectively and safely manage PCOS.
Take natural treatment: Natural treatment for dry eyes include following:
 Apply warm compresses to eyes frequently throughout the day 
 Carefully wash your eyelids with a mild soap (baby shampoo is frequently recommended)
 Use artificial tears (rewetting drops). This remedy provides great relief. 
 Limit contact lens use as much as possible. Contact lenses can soak up the fluid in your eye and they also collect proteins on the surface, which further irritates the eyes. Keep lenses clean, and try not to wear them all the time. If you need to use eye drops, check the label, as not all drops are made to be used with contacts.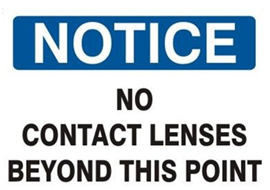  Get more sleep. This will provide your eyes the rest they need and will also help reduce the stress that contributes to imbalance in your hormones. Your body repairs its cells and detoxifies while you sleep, which in turn also helps decrease inflammation. 
 Don't forget to blink! Try to blink every five seconds, especially when staring at your computer screen or TV. Take breaks from TV and computer screens.
 Avoid sitting in direct contact with heat vents, air conditioners or fans
 Increase intake of omega-3 fats. Omega-3 fats which are found in fish, walnuts, egg yolk and avocado can reduce inflammation. Fish and fish oil is absorbed best. Many of our patients report more comfort and less dryness in a few weeks of taking fish oil.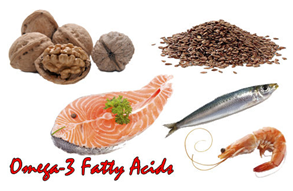 • Check your medications: If you are on prescription drugs, talk to your healthcare provider to see if anything might be causing your dry eyes. There could be alternate medications.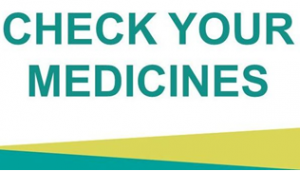 • Avoid pollution and irritants: Smoke aggravates dry eyes. Avoid rubbing your eyes because that can disturb the tear film, remove tears, and transfer irritants to your eye. If you wear makeup it is suggested that you purchase hypoallergenic make-up.
If you feel you have dry eye, see an eye doctor for treatment and to avoid further eye damage! 
References
 http://www.pcosnutrition.com/dryeye/
 https://www.ncbi.nlm.nih.gov/pubmed/17362862
 http://www.ovarian-cysts-pcos.com/pcos-dry-eye.html
 https://www.womentowomen.com/menopause-perimenopause/dry-eyes-and-hormone-imbalance/
For more info visit https://furocyst.com or
Call : +91 9915002390
ARE YOU SUFFERING FROM BOTH PCOS & DRY EYE DISEASE?