Everyone has heard about green coffee one way or the other, but now the burning question is "how to use green coffee powder?" After all, the health-enriched benefits of this amazing drink can't be overlooked. Over time, lots of researches have been carried out on this ingredient. Scientists are amazed by how unroasted coffee beans can actually change people's life. Nevertheless, for most of us, this thing isn't new for sure.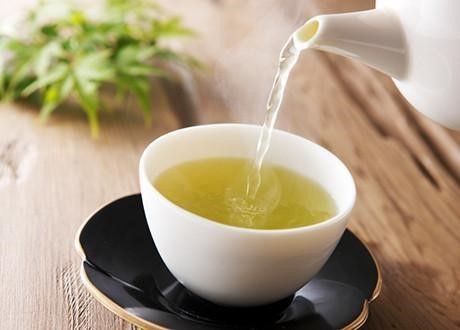 Green coffee has been showing its incredible results in humans' lives for generations. Be it for weight loss or to control the blood sugar level, green coffee is identified as a powerful ingredient. That's why nowadays; health-conscious individuals or even families are also increasingly accepting it.
Especially after researchers have also recognized its promising results, once you are aware of the benefits associated with green coffee powder consumption, you will definitely not miss trying it.
So let's check out how to use green coffee powder? And elevate your love for this powerful ingredient.
Green Coffee Beans Powder Dosage
After purchasing the green coffee product, the most common problem that people encounter is, how to use it? People aren't fully aware of the dosage. At what time they should consume it, how they should drink it, such questions boggle their mind. So let's simplify this subject for you.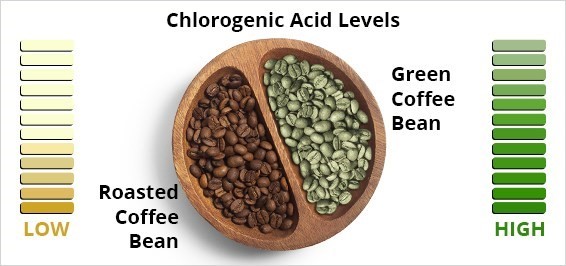 Green coffee is famous for its high chlorogenic acid properties. You should keep the percentage of this active in your green coffee before buying it. Chlorogenic acid is the most critical and value-adding factor in your green coffee product. So make sure, the chlorogenic acid quantity in your product isn't low. It's okay if the amount of the chlorogenic acid is higher because you can adjust the intake as prescribed by specialists.
Another aspect to be taken into account is whether your green coffee consists of caffeine or not. It is always better to go for an all natural green coffee extract that has not been enhanced with caffeine.
The results of green coffee also depend on how you alter your diet, whether you exercise daily? These little things are interrelated with the outcomes of green coffee consumption.
Dosage Rules:
Choose the right green coffee product.
Take 1 cup of hot water.
Add 1 to 2 tablespoon of green coffee bean powder in it.
Boil the mixture for a few minutes
Or you can skip the above step by purchasing green coffee beans extract instead.
Drink it before breakfast, lunch or dinner.
Green Coffee Bean Powder or Extract?
Nowadays, companies are manufacturing green coffee capsules and sachets too. Since they are instant to consume, so most of the people prefer to purchase them. Green coffee is also available as simply grinded powder as well as extract. The extract is already an enriched dosage of chlorogenic acids and is available in the appropriate dosage required by the body. An extract also doesn't need any preparation and can be just added to hot water for instant green coffee.
Green coffee powder helps for weight loss and is readily available in sachets form. You can also add further flavors alongside, such as mint-lemon, cinnamon, lemon etc as per your taste.
Pure Green Coffee Product
Ultimately, now you've got a clear insight into how to use green coffee powder? Make sure that you purchase a 100% natural green coffee product. Don't worry, if you have  trust issue. Just end up placing an order for GRECOBE and give your life the rich and health-promising flavours of green coffee. With zero additives, this product features all the essential properties of green coffee in the right amount. Therefore, this product worth your buying decision.
References:-
https://journals.sagepub.com/doi/pdf/10.1177/147323000703500620
https://fabu-club.com/green-coffee-what-is-it-how-to-use/
https://examine.com/supplements/chlorogenic-acid/
https://food.ndtv.com/food-drinks/can-a-cup-of-green-coffee-help-you-lose-weight-you-ll-be-surprised-1708635