PMS is premenstrual syndrome, which involves the group of symptoms developed before the menstrual periods in most of the women. Every month these SYMPTOMS OF PMS start appearing due to changes in hormonal profile inside the body.
This change in hormonal profile is mainly required for the occurrence of menstrual cycle but it also leads to the development of these symptoms. PMS also interferes in day-to-day life of the females. Some females fail to detect these symptoms and take it as part of some bodily changes. But it is necessary to know such symptoms shown by your body as part of menstrual cycle.
WHAT ARE THESE SYMPTOMS OF PMS?
The following PMS shows physical and psychological SYMPTOMS OF PMS including:
Muscle ache
Mood swings
Breast tenderness and bloating
 

Upset stomach
 

Food cravings

 

Fatigue

 

Irritability
 

Depression
 HOW TO MANAGE THESE SYMPTOMS OF PMS?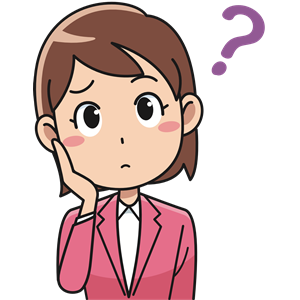 Most of the times, these PMS symptoms go away as soon as you get your menstrual periods. But even before the menstrual periods, these symptoms worsen the life of a female. Recognizing the symptoms of PMS is an important part to manage these common problems.
Some of the common therapies used by females to deal with PMS include:
Getting plenty of sleep in the weeks before your period
Divert your mind as more as possible, probably by reading books or heading outside for a walk, etc
Avoid consuming caffeine
Do not eat too much sugary or fatty food items to avoid bloating
Don't go for intense exercises. You can, otherwise, do yoga in that time frame. There are some yoga positions, which are highly recommended especially for menstrual cramps.
If you feel that the PMS has worsened your life due to excess pain and mood problems, then, you should consult doctor for such problems. The doctor might suggest taking medications such as diuretics, pain killers, oral contraceptives, drugs that suppress ovarian function, and antidepressants, etc.
It should also be known that there is no permanent cure for PMS. It can only be decreased for that time by above given management strategies but these symptoms will reappear every month. Some women have reported that they don't get any PMS problems after some age but the reason for such statement is not known yet.
So, it better to manage the symptoms with remedies provided above.
HOW TO KNOW IF THE SYMPTOMS ARE OUTCOME OF PMS?
Many females worry if the symptoms are outcome of PMS or some other disease. It can be resolved by keeping the record of symptoms for atleast 3-4 months. This can be done by keeping such record in a diary or a paper. If you get the same symptoms every month before your menstrual cycle, then, it is surely because of PMS.
If you get the symptoms other time, then, you should consult doctor who can diagnose the reason behind it.
REFERENCES
DO YOU SUFFER FROM THESE SYMPTOMS OF PMS!