Are prostate supplements worth it?
(BPH supplement, prostate enlargement)
It is common for men over 50 years old to experience some type of prostate issue. The prostate is a small gland that is located below the bladder and produces most of the semen fluid. Benign prostatic hyperplasia (BPH) is a common prostate gland condition that is not life-threatening.
BPH involves noncancerous enlargement of the prostate often leading to symptoms such as painful urination and ejaculation, that can greatly affect the quality of life.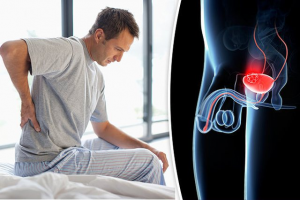 The doctor might suggest a prescription drug to treat the prostate symptoms, but the side effects are too much to take. In that case, supplements may help.
When you try to find the right supplements to treat a prostate issue, it can feel like a shot in the dark. This article guides about the several common ingredients found in prostate supplements.
Beta-sitosterol: This belongs to a group of substances called phytosterols found in many plants. It does not change the size of the prostate, but it may help your bladder empty and give you a stronger urine flow. It also improves other BPH symptoms as well.
Pygeum: This comes from the bark of the African plum tree. It helps some men with BPH wake up less at night to pee, go fewer times during the day, have a stronger urine stream, and empty their bladders better.
Flower pollen extracts: This supplement may improve several BPH symptoms, such as dribbling after urinating, urge to urinate often, painful urination, and weak urine stream. Some research also shows that it may also shrink the size of the prostate.
Saw palmetto: This is a short tree that grows in North America. Studies have shown that it reduces the size of the prostate and eases urinary symptoms. It may take about 4 to 6 weeks to see results.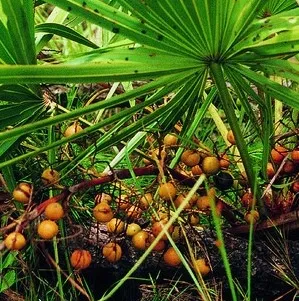 Other supplements show signs of helping in studies so far, but there's less research on these than the more common options.
Pumpkin seeds: pumpkin seed oil extract seem to help with BPH symptoms and may shrink the size of the prostate. It may also be helpful when used along with other supplements.
Stinging nettle: This is a type of herb, and its root may help with urine flow and urge to urinate a lot at night. It's sometimes used along with other supplements to ease other symptoms.
Prunus domestica – This substance is extracted from tree bark and contains three active constituents: phytosterols (including beta-sitosterol), pentacyclic triterpenoids (including ursolic and oleaic acids), and ferulic esters of long-chain fatty alcohols (including ferulic esters of docosanol and tetracosanol). They are anti-inflammatory and inhibit the synthesis of prostaglandins.
Aqueous garlic (garlic extract in water), flaxseed lignan extract, milk thistle, dry cranberry powder, quercetin (found in apples, tea, and red grapes), red clover, and selenium are the other supplements that are useful in easing prostate symptoms. Though early studies look good, much more research data on them is required.
Supplements are not regulated like medicines prescribed by a doctor. That means their quality, safety, and effects can vary.  It is best to consult your doctor before starting any supplement because they may interfere with prescription medicines, treatments, or tests you might need.
PROSMAN is one such supplement derived from Prunus Domestica that inhibits fibroblast production, increases androgen secretion, and restores the secretory activity of the prostate and bulbourethral epithelium. PROSMAN is backed with safe to use scientific evidence.