Four things to do before trying to conceive with PCOS
PCOS stands for the polycistronic ovarian syndrome. It occurs in females due to hormonal disturbance. These follicles create problems in egg released from the ovary and lead to infertility. Planning for a baby and conceive with PCOS is often difficult for women because of certain issues. 
The ratio of women with PCOS is increasing by the passage of time. But infertility due to PCOS does not mean you can't conceive. It may be difficult but not impossible. Yes, it is possible to have babies even if you have PCOS. Here we are going to discuss some of the keys that should be taken into consideration before proceeding for babies with PCOS. Let's see what these things are.
Maintain a healthy diet
A healthy diet is all you need to deal with many aspects. Women having PCOS must follow a strict healthy nutrition-rich diet, especially when they are thinking of conceiving with PCOS. A nutrition-rich diet helps in maturation of ovum as well as releasing it more firmly when a lady has PCOS. 
You might be thinking of what is the connection between a healthy diet and conceiving with PCOS. When you include enough vitamins, minerals, nutrition, etc. in your diet, it will help you in the release of eggs from the ovary, their maturation as well as support fertile egg in the uterus.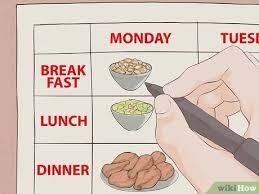 Stop intake of contraceptive pills 
Already it is difficult to conceive with PCOS and if you are taking contraceptive pills, the condition may become worse. Contraceptive pills disturb your natural period cycle, and if you want to conceive, you must stop consuming tablets. 
It will typically take three months to get back to your normal cycle. But with PCOS, it may take even longer time to retain. So, before proceeding for conceiving with PCOS, one must stop taking tablets.  
Ovulation tracking 
The next thing you should do to conceive with PCOS after stopping pills is ovulation tracking. You might get periods without ovulation when you have PCOS. So, tracking your period will help you in checking for ovulation, when the periods become irregular, and when you can expect to ovum. 
Tracking your ovulation might increase the chance of conceiving with PCOS. When you have stopped the consumption of pills, your period may remain irregular for a certain time. But once it gets regular, you may easily track your ovulation and track the chances of conceiving.Increase the intake of vitamin D
Vitamin D intake enhances the chances of fertility in women with PCOS. Women with PCOS become Vitamin D deficient, which in turn, doesn't support fertility. Taking Vitamin D supplements help women with PCOS to increase the chance of fertility. 
You may have been thinking of how Vitamin D will help infertility. Well, Vitamin D supplement will help you in restoring ovulation, and increase the level of progesterone in the body, which in turn, increase the chance of ovulation. Thus, it is advisable to take vitamin D supplements regularly when women with PCOS want to conceive.  
Thus, these are the four things women should do before proceeding for conceiving with PCOS. Women with PCOS must follow these steps to enhance their chances of fertility and conceive even with PCOS without much trouble. But, along with following these above mentioned points, women with PCOS should take Furocyst as a supplement. 
Furocyst is extracted from the herb fenugreek seed and is used for the PCOS Management in women. Clinically, it has been proven that Furocyst is an aid to manage PCOS and also it helps in increasing the chance of fertility by reducing the hypercholesterolemia.