If you feel lazy, have difficulty staying awake, or gulp multiple cups of coffee to make it for the rest of the day, then you are not alone. Most people have an exhausted and drowsy feeling at the end of the day.
Fortunately, making a few changes to your daily routine can keep your energetic, along with many other benefits to your health.
Here are some simple ways to increase your energy levels naturally.
Sleep More
Not getting enough sleep can drain your energy levels, leaving you to feel lethargic, grumpy, and tired the next day. Experts generally recommend at least 7 hours of sleep per night to boost energy levels and support overall health.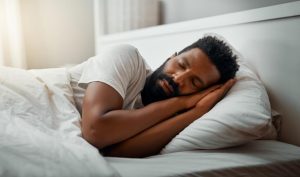 If you have trouble sleeping, you may benefit from maintaining a regular sleep schedule, taking a bubble bath before going to bed, reading a book, or listening to relaxing music.
Limiting the use of electronic devices before bedtime could also help increase sleep quality and prevent daytime sleepiness.
Reduce stress
Stress can take a serious toll on your physical and mental health, but it has also been closely linked to tiredness and fatigue.
Try mindfulness or meditation techniques, have some self-time to relax, read, or go for a walk. However, if you feel very stressed and your anxiety is severe, it may be beneficial to talk with a mental healthcare professional for additional support.
Move more
If you live a sedentary lifestyle and feel low on energy, participating in regular exercises, like walking, running, or cycling, can boost your energy and testosterone levels.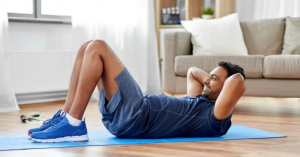 To incorporate exercise into your day, try to go for small walks on your lunch break, take the stairs instead of the elevator, or walk to work or school instead of driving.
Quit smoking
Smoking reduces the amount of oxygen transported to your body and the efficiency of lungs to make you feel tired. Quitting smoking is great for both energy and vitality in men.
Once you've decided to quit, it's best to reach out to a healthcare professional to direct for the support services that will suit you best.
Limit alcohol intake
Alcohol can make you feel drowsy, but it can also interfere with the quality of your sleep. If you drink regularly, limiting the amount of alcohol you consume could help increase your energy levels.
Eat a nutritious diet
Following a healthy diet regularly can boost your energy levels. On the other hand, eating lots of processed foods that are high in sugar and fat can negatively affect your energy levels and your overall health.
It is also important that you eat enough food to fuel yourself during the day. This is because severe dietary restrictions can result in a lack of both calories and essential nutrients.
Limit added sugar
Eating large amounts of added sugar may also increase your risk of obesity, type 2 diabetes, and heart disease, so limiting your intake of added sugar can benefit both your energy levels and your health. Consider minimizing your intake and focusing on eating whole foods instead.
If you want to satisfy your sweet tooth while keeping your energy levels more stable and reducing fatigue, try trading foods high in added sugar such as fresh berries, dried fruit, and trail mix.
Stay hydrated
Dehydration can make you feel tired. Make a conscious effort to drink enough water throughout the day and respond to your thirst.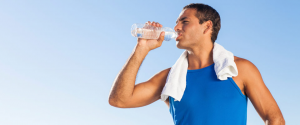 Connect with people
Get out of the house and mingle with other people to benefit your energy levels and your health. Try organizing social activities with your friends, volunteering, or starting a new activity by joining a club or class.
Supplements
There are several different vitamins and supplements such as Vitamin B 12, Iron, Ashwagandha & Rhodiola Rosea (botanical supplements), CoQ10, Magnesium, and melatonin can boost your energy levels.
Foods that can help boost energy
Nuts (almonds and cashews are great, pistachios, pecans, walnuts, etc.), natural nut butter, seeds (chia seeds, flaxseeds, and pumpkin seeds), fatty fish, leafy green vegetables, whole grains (brown rice, quinoa, oats, spelled and whole wheat), beans/legumes (chickpeas, lentils, black beans, etc.), sweet potato and dark chocolate.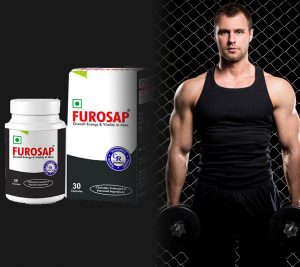 FUROSAP is one such plant-based supplement for overall energy & vitality in men. It contains Fenugreek Seeds Extract (Protodioscin) and it has been proven safe and effective to boost testosterone naturally.
Although supplements may be beneficial in helping your energy and vitality, they are not a substitute for what your body needs naturally and so focus on getting adequate sleep, eating healthy foods, drinking lots of water, and exercising daily.