[vc_row][vc_column][vc_column_text]10 BEST WORKOUTS FOR PEOPLE OVER 50: Aging is a part of the human life cycle. As the person moves from adult age to old age, the physical signs of aging start appearing. These signs clearly indicate the inability of a person to do normal activities in a day.
This inability worsens due to unhealthy lifestyle and lack of physical activity in adult age. Exercise is must to maintain a healthy body and to make you active even in old age. Exercise keeps the body physically as well as mentally well. Beside this, other benefits of 10 BEST WORKOUTS FOR PEOPLE OVER 50 include:
Improved energy levels with a gain in strength
Prevent development of diseases related to old-age
Risk of chronic conditions decreased
Staying independently mobile
Better quality of life
Better quality of sleep
Healthy weight maintenance
The exercises for middle-aged persons are different from those of adult persons. As the capability of the body does not allow old people to do vigorous exercises as it needs lots of body strength and power. The more energetic exercises can be adopted on later stages i.e. after involving in exercise cycle completely and smoothly.
So, for old-age people, the following are the 10 BEST WORKOUTS FOR PEOPLE OVER 50 to keep the body physically well:
The best exercise to start in the 50s is regular walking. It is important to keep your body moving at any age group. Walking also helps to keep your legs, joints, heart, and cardiovascular system healthy and well.
The best time for the walk is early morning, before consuming breakfast. It will be great if you do regular walk for at least 25-30 minutes.
Once you become regular in walking, you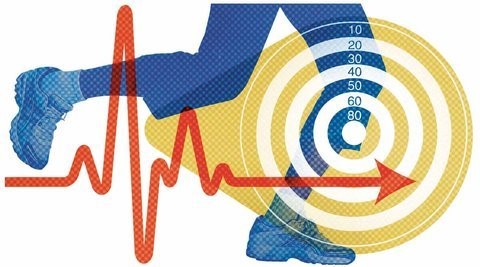 can start doing jogging. As your age is considered, you should not run too fast, for a start, as it can raise your heartbeat. You can increase the speed of jogging after intervals.
Jogging will help to keep the heart healthy and also helps to keep the knee joints, ankle joints, waist joints and other lower body joints in place as well as working. It also helps to lower the risk of diseases such as diabetes, cardiovascular diseases, out-of-range lipid profile, etc.
The time to do jogging is morning as well as evening. You can jog for at least 30 minutes in a day and can gradually increase it.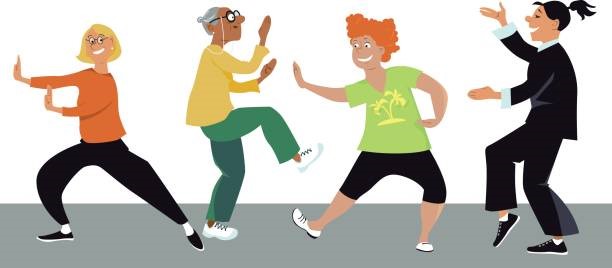 Dancing is the way to keep the body healthy physically as well as mentally. Zumba is a form of dancing which helps to keep your body weight in range and it also helps to move your whole body. So, it will affect your all body parts. At the age of 50 years, some people hesitate to do Zumba but you need to do it for yourself. You can do Zumba with the help of a trainer or at home at yourself, any way you find easy.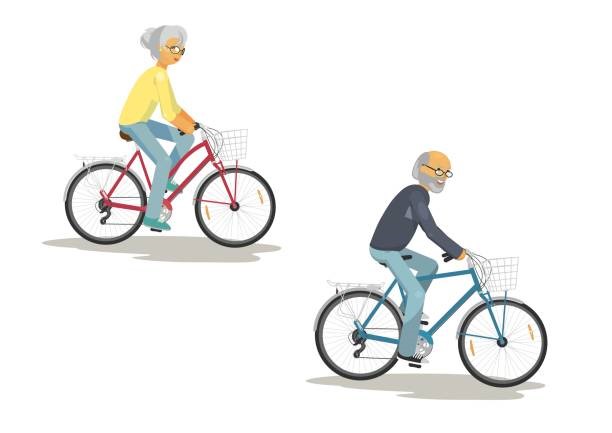 Cycling is another way to keep the body fit at the age of 50 years. Many people keep their routine of cycling on-going till their old age, which is good for health. For people beginning cycling at over 50s need to take advice from the doctor, if cycling is safe for them.
If you are a patient of blood pressure or knee joint problem or hip related problem, your doctor might advise you the way of cycling. Otherwise, you can go cycling once in a day. It will
lower the risk of diseases related to stomach and also improve your mental health.
Rope jumping is one of those best exercises which keep your tummy fit and slim and also helps you to lose body weight. It helps in losing body weight as it targets unhealthy body fat. It initiates this by lowering belly fat and then, moving towards other body parts.
As body weight maintenance is crucial in old age, it is good if you keep your body weight in range. It also helps you to do the activities more quickly.
SWIMMING
Swimming is all in one exercise. It is the only exercise which does not involve heavy weight lifting or extra effort. It is easy to do and give an ample amount of benefit to you. Even at the age of 50 years or older, if you keep attaching to swimming, it will help you lose body weight, keep the heart healthy, joints working, mind fresh and relaxed and keep all body parts healthy.
So, it is better to go swimming once or twice in a day to have its benefits.
YOGA
Yoga is one of the best exercise and meditation technique from all 10 BEST WORKOUTS FOR PEOPLE OVER 50. It does not require many efforts but it does require regularity. If you regularly do yoga early in the morning, you can keep your physical and mental health in control.
Some of the yoga techniques that you can perform in your 50s include Hatha, Iyengar, Sivananda, etc. Yoga will help to inhibit the back and joint problems, boosts blood flow, cholesterol maintenance and many more.
STRETCHING/FLEXIBILITY EXERCISE
Stretching is really important in middle age. The muscles start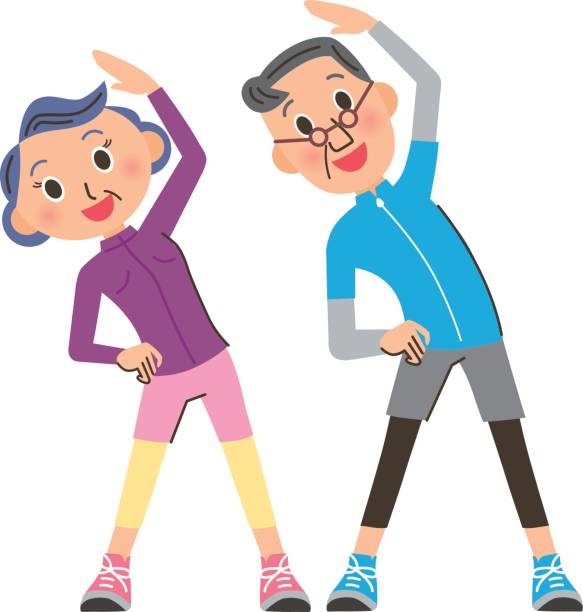 shrinking as you move towards old age, due to which the stretching exercise becomes essential. The body also starts to become non-flexible, causing backache problems, neck problems, joint problems, etc.
When you perform stretching exercises, you extend your muscles, which help to increase the range of motion. This provides you the required flexibility and avoids injury.
Various stretches that you can do in your 50s include arm opener, chin drop, hippie, hula hoop, overhead triceps stretch, lat stretch, etc.
STABILITY EXERCISE
Keeping your body balanced in middle age or old age is difficult sometimes. The reason behind this is the development of diseases and the loss of muscle mass. As a result, you require support to move.
But it is better to be independent even at such age. This can be achieved by doing stability exercises. These exercises include balancing right arm row, stability ball exercises, planks, lunges, etc. you can perform each balancing exercise for at least 45 seconds, followed by rest of 15 seconds and then, next move.
As mentioned previously, muscle mass is highly reduced in the 50s which is one of the major reasons of low energy. Strength training is one way to take the muscle mass under normal levels. But strength training in the 50s can be risky too, if not guided properly.
It is better to perform all strength-training exercises under the guidance of a trainer. Some of the strength training exercises include squats, push-ups, planks, rows, etc. it is better to do these exercises slowly and steadily initially, then you can gradually fasten them.
Supplements- Many people also go for health supplements to stay fit. Some of them make a good choice of clinically-proven health supplements such as green coffee bean extracts (like GRECOBE), to stay healthy & fit. But joining the exercise or physical activity with good health supplements can surely help to maintain your health.
So, these are the 10 BEST WORKOUTS FOR PEOPLE OVER 50. It is the time that you don't hesitate to start taking good health supplements & exercise at this age. It's your body and your life. Stay fit, fabulous, independent and ageless!
[/vc_column_text][/vc_column][/vc_row]